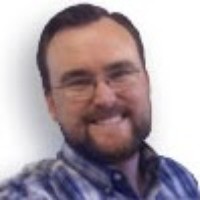 JeramiahFrame Expert
Hi, I'm Jeramiah. I'll be your helpful framer today. We can frame anything.
For a quote or estimate on picture framing, please make sure to bring your artwork to our shop. Picture framing has many variables that we need to discuss in order to get you an exact quote.
Below you will see our ONLINE frame studio. You can use this tool to upload pictures of your own, or select a sample image and see what a finished custom frame might look like. You can even print off the information and bring it in to us when you bring your artwork in to get framed to help us find the mats and frames you like more quickly.
Custom Framing
Art Supply House is a proud member of the PPFA, the Professional Picture Framers Association. Quality and the value you receive are our highest priority. We provide the most comprehensive custom picture framing in the 4 corners and can assist with all your picture framing needs. We also carry a variety of pre-made picture frames for your convenience.
Pre-made picture frames
We carry several pre-made picture frames to provide an immediate solution for your picture framing needs. We carry several size picture frames including 4x6, 5x7, 8x10, 9x12, 11x14, 16x20, 18x24, and 24x36 inches.
Online Interactive Framer
Our online interactive frame designer provides many of the options you will find in our shop. Of course wince we are a custom shop it can't do EVERYTHING we can... but now you can see what your artwork might look like with a frame BEFORE you bring it into our shop. You can either upload a picture of your artwork and then select matting and framing, or use one of our existing pictures and explore! As an added bonus, you can print out your design so that you can bring it into our frame shop for our reference. So no more guessing on what frame you saw... just click and print, and bring it in. Check out our interactive frame designer below...
Conservation Framing
Our standard is to provide only high quality framing solutions. This means we use conservation techniques when framing. This means we prefer to only use acid free materials, museum grade materials, removable or reversible materials, and a high attention to detail for EVERY project.