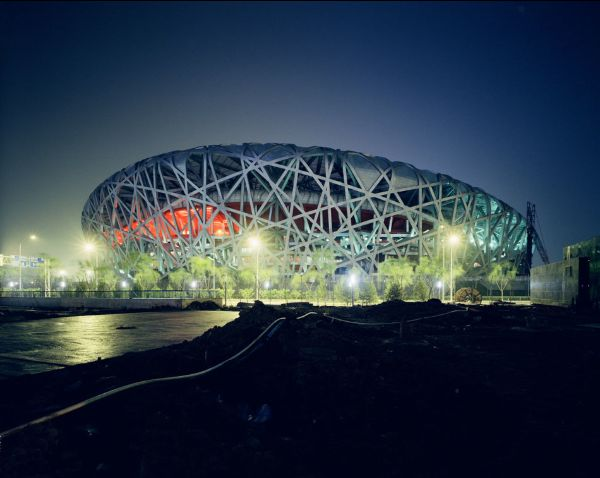 Creativity is just connecting things. When you ask creative people how they did something, they feel a little guilty because they didn't really do it, they just saw something.

~ Steve Jobs
---
This is a peek behind the scenes of creating this weekly email. Something catches my attention and I noodle on it. Disparate things come together in unexpected ways. I have a series of sources that I read through each week on a recurring basis. When something jumps out at me I stash it away. On writing days I look through that stash and pull on the threads that need pulled on. One of the items added to the pile recently was this article about the photos of Earth Restored. "Only 24 people have journeyed far enough to see the whole Earth against the black of space. The images they brought back changed our world." A couple of days later I was walking through Durango and happened to notice this sign (that I've seen hundreds of times previously.) Apparently, one of those 24 people… is from Durango.
This week's artist is – Ai Weiwei– whose name you may have heard of before. Every time I discover a new piece he's created, I'm surprised at the range of his projects. I recently read about his Lego recreation Monet's Water Lilies (shown above) and realized I hadn't yet shared his work. Find more on his website and instagram!
William Morris Hunt would have been 199 Friday!
Saturday is the beginning of our Spring Clean Art Supply drive. We'll be accepting art supply donations from April 1-29 (new or used) – so if you have art supplies and materials that you aren't using, drop them at the store and we'll distribute them to an organization or two who can really put them to great use!
Here are photos of Earth from the International Space Station (as a comparison to the Earth Restored photos from above).
Why was the art student kicked out of school? Because he drew a blank.
This short video shows mining the color rosaline (Thulite).
Here's a perpetually moving mobius strip.
Just as I like fountain pends (below), I'm a bit of a notebook and journal fanatic (though not about the practice of journaling, per se). So I enjoyed reading about how Darwin began journaling.
Tomorrow is Pencil Day! Heather Martinez is holding a series of events that day online and at her studio. (And, of course, you could swing by the Art Supply House to find your new pencil as a way of celebrating.) She'll be hosting a free online study table.
Tomorrow, hop on zoom from 4-5 for Return to Clay: Reflections on Culture and Identity through Pueblo Pottery with Ron Martinez Looking Elk. Hosted by the Crow Canyon Archaeological Center.
Duranglers Flies and Supplies Spring Fly Fishing Festival is this weekend (Thurs-Sat). Join them and their fly-fishing industry friends for 3 days of fun, education, clinics, deals and demos! Each event to attend, virtual or in person will get your name in the hat for free stuff including a guided trip.
There are classes/workshops/projects available at the Dancing Spirit Community Arts Center, Let's Letter Together, the Scrapbook Nook, Create Art and Tea, the 4 Corners Gem and Mineral Club, Seed Studio, and the Durango Arts Center. There are a lot more things happening that I don't include – so if you're ever looking for something to do, start at WhatsHappeningDurango.com.
As fountain pen enthusiasts, we were absolutely thrilled to have the new TWSBI shipment arrive. New pens and new inks! We love seeing the colors… anything less than seeing them in person does their richness an injustice. So, come by and check them out!
---
Your output depends on your input, but a lot of your input is random: you're interested in lots of different things, and those things, occasionally, will talk to each other in your work. There's a balance required with our input. If we think about input as collage, we can take the principle of juxtaposition (1+1=3) and using that to guide your input: what weird, seemingly disparate things can you feed your brain that will come out later in a new mix? If we focus on one thing, exclusively, our creative output can grow stale. When we throw something new into the mix, we keep growing and our work remains fresh. No matter what you're blending together in your unique way, the world needs your art!

Matthew & the Art Supply House crew

P.S. – If you've looked ahead at next month's calendar, you may have noticed that April has 5 Saturday's this year. That means that April 29th is going to be our next Customer Appreciation day! Do you have your bag ready?