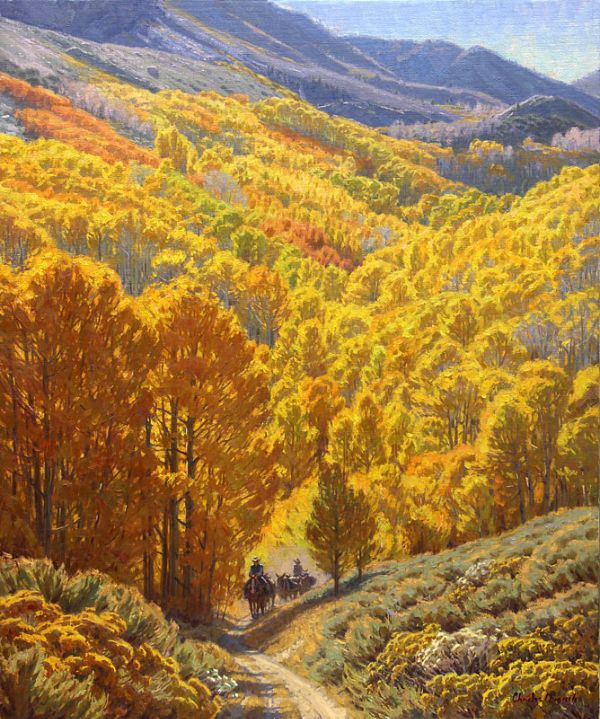 Make accomplishing things as easy as possible. Find the easiest way to start exercising. Find the easiest way to start writing. People make things harder than they have to be and get frustrated when they can't succeed. Try not to.

~ Conor Barnes
---
In the last two emails I wrote about making time to be creative and enjoying the creative process. Last week I read the quote above and immediately went, "yep!" I often don't create because I have to work to get started. Figure out what project to work on, find reference material, gather supplies, make a space, and then – finally! – actually start creating. That's far too much effort in the way of being creative.
Beatrix Potter would have been 157 on Friday!
There's a figure drawing session at the Seed Studio in the Smiley Building (room 106) tonight from 6-8. This is the first session in what hopefully becomes a recurring event. Live, nude model. Bring your preferred materials. $20 artist fee. No experience needed! For more information, contact: DurangoFigureDrawing@gmail.com
I'm a fan of watercolor pencils. Here's an intro to them if you aren't familiar.
Here's a free online spontaneous watercolor workshop by Strathmore.
I certainly agree that drawing is the best way to learn.
Here's how one artists makes their own watercolors from local materials, makes their media, and art they created with these supplies.
Interesting to look back at past complaints and grievances to see what was worth noting in the moment.
100 Tips for a Better Life by Conor Barnes. This is a surprisingly good list, despite the generic headline.
As a reminder, the 1st Annual Durango Arts Week is in the works. It'll be September 15-24. You can learn more here. Here are partner resources and information. Go here if you want to submit an event for promotion.
Another reminder – the Open Studio Tour is currently looking for studios to open. Registration is open until August 11. Learn more and register here.
Live streaming video of Brooks Falls.
Here's a video of the iridescent colors created by steaming water.
I am amazed at the variety of approaches found in antique pencil sharpeners.
Birds are making nests out of anti-bird spikes.
Apparently, the Icelandic word "ísbíltúr" roughly translates as "ice cream road trip". You load up the fam, go get ice cream, and eat it while you drive around. Sounds like a plan to me.
Today at 11 is the Dancing Spirit Rising Ceremony at the Dancing Spirit Community Arts Center in Ignacio. Join in as they to celebrate the completion of the foundation and the beginning of the walls going up on Ignacio's new Center for the Arts.
Also today at the Durango Library at 4:30 is the next installment in the Great Garden Series: Lavish Spring Colors Using Bulbs. Durango bulb fanatic Mike Smedley will share the secrets for incredible bursts of stunning color from late winter all the way through mid-May using bulbs, from small to massive scale. Remember… you have to plant spring bulbs in autumn and you have to order bulbs in late summer. So now's the perfect time to think bulbs.
If you go to the class above, you can also get a sneak preview of the bulbs that will be available in the Annual Bulb Sale. The sale is online only and runs from August 1-14.
It's also time for the Animas City Night Bazaar, from 5-9 at Memorial Park. Art! Community-building! Performances! Live Music! Games! Contests! Fun for all ages!
If that's not your speed, head to The Hive's indoor skatepark for a free poetry workshop from 6-7:30 tonight!
This weekend (Thurs-Sun) is the 88th annual Durango Fiesta Days at the fairground.
Also this weekend (today-Sunday) is MINIs in the Mountains, a national MINI Cooper Event. Here's the schedule (including a parade of over 100 MINIs.)
Hear live music on Friday night's at Fox Fire Farms! Music, food and wine. Free admission, seating on spacious lawn. Bring rain gear if there is a chance of rain. This week head out from 6-9 to hear the Ben Gibson Duo.
There's a lot of live music around town. Check out WhatsHappeningDurango.com to find who, when, and where.
Drop by Guild House Games on Monday from 6:30-9 for the free, weekly Chess Club.
If you're a beginner/intermediate acoustic music player looking to play more – head to the General Palmer on Tuesday from 5:30-7:30 for the Slow Bluegrass Jam. This weekly jam is welcoming to all players, with a focus on slower tempo improvisation solos and chord changes. If you can play the I, IV and V chords in G, D and A then you know enough to play at this jam!
Music in the Mountains runs until the 30th. There are a lot of events, some free and some paid, and you can see the schedule here.
There are classes/workshops/projects available at the Dancing Spirit Community Arts Center, Let's Letter Together, the Scrapbook Nook, Create Art and Tea, the 4 Corners Gem and Mineral Club, Seed Studio, and the Durango Arts Center. There are a lot more things happening that I don't include – so if you're ever looking for something to do, start at WhatsHappeningDurango.com.
Kristen found some fun goodies at the trade show last month, and they've begun trickling in. These MOP'Rs by POSCA are one of the first. If you need to cover a big area, play with some super juicy markers, or just try something different – swing by and check these out!
---
Because of the effort required to get started, my creative output often looks like writing or sketches. I always have a notebook around, so I can jot down verbal ideas and capture visual ones. To be more serious about my visual arts, I need to set aside a work space. (Originally I wrote "build" but that's far more involved than is required.) For my style and process of work, I need a cart of drawers on wheels where supplies are stashed. On top I could mount an easel. I would also have a list of project to tackle next, and ideally always have one in the works on the easel so I could just sit down and get started and not have to think about what is next.

Whatever it takes, make it easy to create. As always, the world needs your art!

Matthew & the Art Supply House crew

PS – July has 5 Saturdays this year – so this Saturday is customer appreciation day. Do you have your bag ready? See you Saturday!