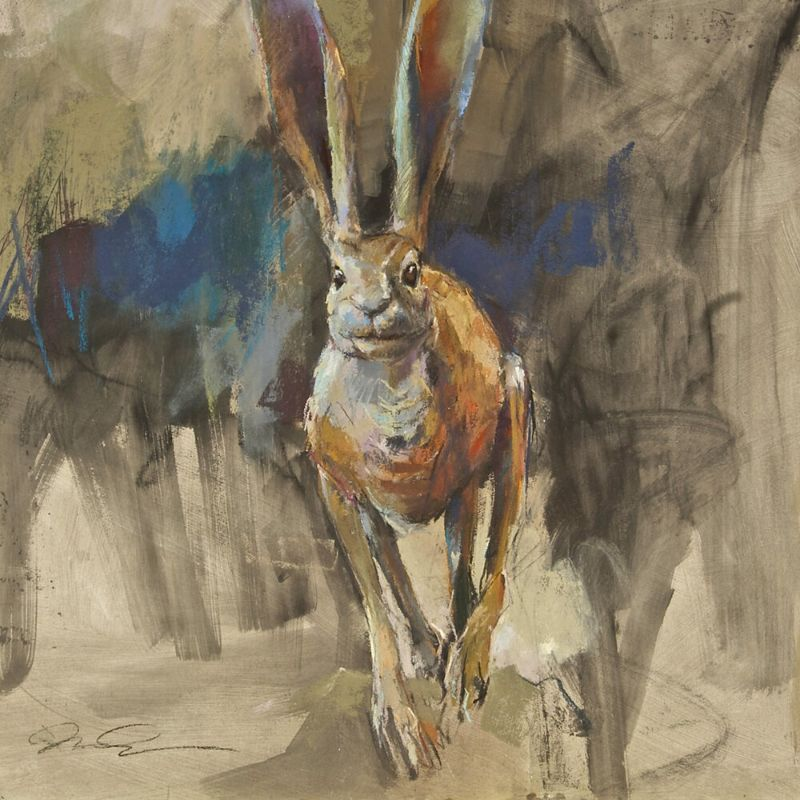 The first time you hear something, you're not really listening, you're reacting. The second time you hear something, you're comparing it to the first time. It's only the seventh time you hear something that you're actually listening.

~ Anonymous
---
This year I grew a sourdough starter and have been making sourdough. The results have gotten better – with plenty of room for improvement. Originally, I took 4 similar recipes and combined them to make one that I could tweak. A neighbor shared a completely different recipe – while looking at it I thought it more complicated and filed it away for future reference.

Recently, I stumbled across a recipe that I really liked the sound of. I tried it out and my baking results took a leap forward. For some reason, I thought about that recipe from the neighbor and compared the two. They're basically the same thing! What seemed too complicated has become comfortable and fitting. I suspect a lot of that change is due to a familiarity and comfort with the basic process that comes with hands-on practice.

This week's artist is – Dawn Emerson– who works with PanPastels. A friend was gushing about the pastels and sahred Dawn's work ("raved about" is probably more accurate.) With an introduction like that, I just had to share her work with you. To see even more, check out her website and instagram!
Francesco Guardi would have been 311 tomorrow!
These marker drawings by Dana Piazza are such a simple concept, but I appreciate the patience and steady hand it takes to pull them off.
Here are 10 reasons to try fluid acrylics.
This guide shows how to use a waterbrush.
Here are three tutorials from Strathmore: still life paintings in different mediums, portraits in different mediums, and a watercolor peony tutorial.
Here's a little free handout from an urban sketching event.
Do you take advice from others?
Fun Fact: Hippo milk is not pink.
These short videos are a sort of human and AI collaboration.
I feel like I've shared this before, but here's a Japanese woodblock print archive.
It's a longer video – but here's how movie props are made.
There's a lot of live music around town. Check out WhatsHappeningDurango.com to find who, when, and where.
Drop by Guild House Games on Monday from 6:30-9 for the free, weekly Chess Club.
I really like these hi-res lidar photos of rivers.
Is there such a thing as a perfect black paint?
Just in case you want to make your own Super Mario game out of cardboard.
Have you heard about the art market pop-up in November?
Community Harvest days are still happening. Various locations, Thursdays from 5-7.
The first Friday of the month is this week.
The Apple Days Festival is Saturday at TBK Bank's parking lot from 9-12.
This weekend is the annual Aztec Highland Games & Celtic Festival will be taking place along the Animas River in shady Riverside Park in Aztec, NM. This family-friendly cultural event will bring a taste of the Scottish Highlands to the southwest featuring the heavy Celtic athletic competitions, Highland dance competitions, bag pipe band exhibitions, live Celtic music, vendors, and Clan tents.
It's also time for the last iAM MUSIC Fest of the year!
If you're a beginner/intermediate acoustic music player looking to play more – head to the General Palmer on Tuesday from 5:30-7:30 for the Slow Bluegrass Jam. This weekly jam is welcoming to all players, with a focus on slower tempo improvisation solos and chord changes. If you can play the I, IV and V chords in G, D and A then you know enough to play at this jam!
There are classes/workshops/projects available at the Dancing Spirit Center for the Arts, Let's Letter Together, the Scrapbook Nook, Create Art and Tea, Durango Sustainable Goods the 4 Corners Gem and Mineral Club, Seed Studio, and the Durango Arts Center. There are a lot more things happening that I don't include – so if you're ever looking for something to do, start at WhatsHappeningDurango.com.
These solar fast kits have been really popular (and since we're getting a bit less sun each day, sooner is better than later to find start using them.) This kit is a great way to get started. It includes 3 colors of the Dye and everything else you need to test it out. If you've ever been curious about solar printing shadow prints or continuous tone photographs,, come by and check these out today!
---
Repeated exposure yields change in a lot of different areas. The "Rule of 7" in marketing refers to the idea that a consumer needs to see or hear your marketing message at least seven times before they take action. I've heard a similar suggestion about trying new foods – one should commit to a bare minimum of 3 tries before claiming to like/dislike something – those multiple tries allow our taste buds to adjust, and also give a margin of error for potential poor quality examples.

Personally, I try to keep a similar recommendation in mind for most new ventures. I should give camping gear multiple attempts in case I set it up wrong, needed time to adjust my muscle memory, or account for some other variable. I try to test out new art supplies more than once before deciding what I think – maybe it's not that I don't like them, but I'm just accustomed to how my regular materials fit in my hand. First opinions are hard to overcome, but can be very worth putting in the effort to do so.

No matter where you are on your journey, be willing to listen to suggestions, try new things, and generally be open to experimenting. Whatever the process looks like – the world needs your art!

Matthew & the Art Supply House crew