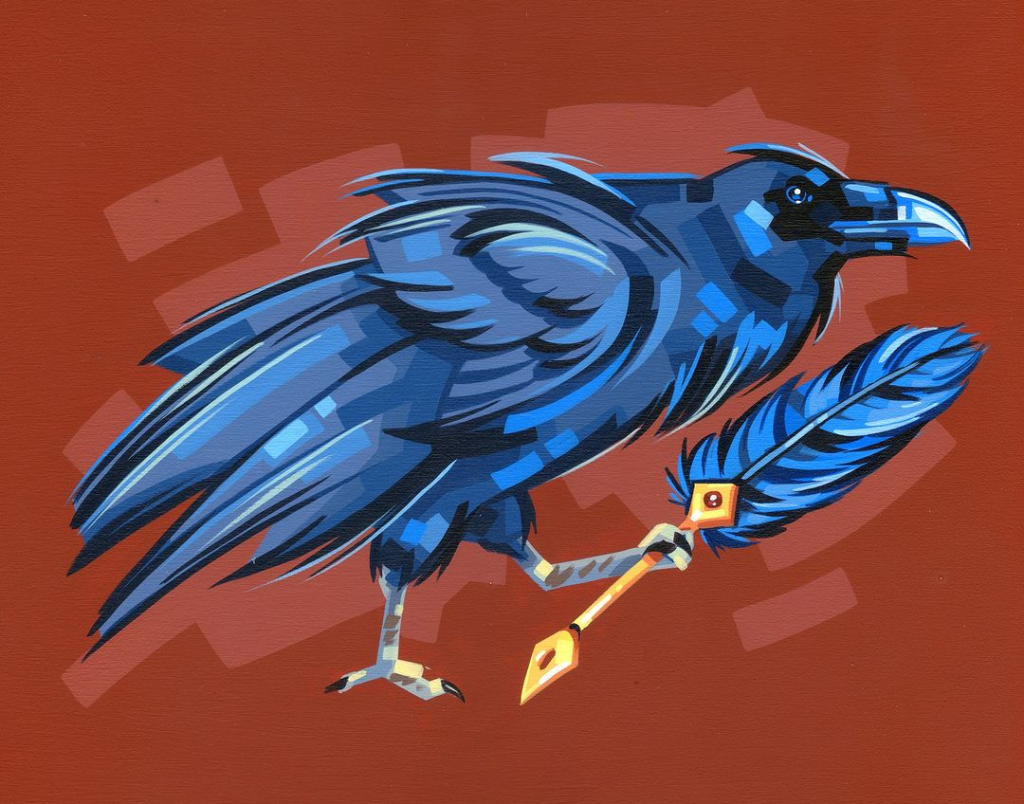 A writer—and, I believe, generally all persons—must think that whatever happens to him or her is a resource. All things have been given to us for a purpose, and an artist must feel this more intensely. All that happens to us, including our humiliations, our misfortunes, our embarrassments, all is given to us as raw material, as clay, so that we may shape our art.

~ Jorge Luis Borges
---
I was recently listening to an interview and the guest was explaining some of his past experiences, how they made him the person he is today, and then about the future struggles he knows are coming. He basically said that the worst things that happened to him – because he made it through them – helped lay the foundations for where he is now.

He lost all of the money he had made over the last 5 years, and then in year made even up more than 3 times what had been lost. Without those 5 years of work, learning and growing throughout the process, he wouldn't have been able to make that larger amount.
This week's artist is – Hannah Webb– whose work was pointed out to me after last week's featured artist. I love the two different descriptions I saw her give for her work – "Paintings and other nonsense in Los Angeles," and elsewhere, "my work is defined by technique in application and dynamic color stories, usually with a focus on subjects such as animals, bodies close-up, food, or objects." Sometimes it just depends on how you're feeling! For even more, check out her website and instagram!
Isaac Levitan would have been 163 today!
Here's the 2023 drone photo award winners.
Here's a chance to hear Shakespeare in its original pronunciation.
Here's a story of how one artist embraced creating digitally. I think the more important part is the self-challenge of 100 portraits – daily-art-push-ups.
It took Leonardo da Vinci four years to paint the "Mona Lisa," so how well can you recreate the portrait in just one minute? (If you want to try digital art.)
If you want something more tangible, maybe join friends for the wiggle game.
Similar to my lists and sketchbooks full of notes for art projects that I haven't gotten around to – here are blueprints for the biggest buildings that have never been built.
Though I might have shared this previously, birds are building nests with antibird spikes, knitting needles and barbed wire.
Fun fact: The world's largest mushroom, covering over 2,385 acres (965 hectares), is a honey fungus in Oregon's Malheur National Forest.
How dogs bark and cats meow in every country. Another thing I found fascinating but never even thought about considering before!
Here are 5 "hidden gems" from Vermeer, that are equally deserving of praise, but often overlooked.
The Durango Open Studio Tour's artist line-up has been finalized. You can see the list here – and otherwise get ready for the tour on September 22-24th.
If you have an enamel watercolor palette or mixing area, here's how to get it ready for paint.
Tonight is the Animas City's Metamorphosis Night Bazaar from 6-9. Art! Community-building! Performances! Live Music! Games! Contests! Fun for all ages! In Animas Alley (2901 E. 3rd Ave).
The 4 Corners Motorcycle Rally is this weekend (Thurs-Mon). If you want to join in, here's more information. If you want to avoid the crowds, here's the information again.
Tomorrow (Thursday) is the next installment of the Concerts in the Plaza, featuring Andrew Schuhmann. Head to Three Springs Plaza from 6-8 for a free concert. Bring your lawn chair or blanket.
September is library card sign up month and the Durango Library is celebrating with a bar-b-que on the back patio! Stop by between 4 and 6 for a book, brat, and brew – free for everyone with a Durango Public Library card! Don't have a card? Don't worry! Sign up for a card (also free) and join the party! Live music by Adam Millard from the Monkberries and local brews by SKA Brewing.
Hear live music on Friday night's at Fox Fire Farms! Music, food and wine. Free admission, seating on spacious lawn. Bring rain gear if there is a chance of rain. This week head out from 6-9 to hear You Knew Me When.
It's also going to be the first Friday of a new month. So there are all kind of gallery happenings occurring.

The First Friday Art Crawl at the ArtRoom Collective in the Smiley Building from 4-7.
In the downtown area – businesses of any and all kinds open their doors and their walls to host an artist of their choice and follow a "reception" format- artist info, beverages and/or snacks provided, maybe even a musician- while locals and tourists alike flood the area to socialize, shop, eat, and celebrate the arts in all forms.

There's a lot of live music around town. Check out WhatsHappeningDurango.com to find who, when, and where.
Drop by Guild House Games on Monday from 6:30-9 for the free, weekly Chess Club.
If you're a beginner/intermediate acoustic music player looking to play more – head to the General Palmer on Tuesday from 5:30-7:30 for the Slow Bluegrass Jam. This weekly jam is welcoming to all players, with a focus on slower tempo improvisation solos and chord changes. If you can play the I, IV and V chords in G, D and A then you know enough to play at this jam!
There are classes/workshops/projects available at the Dancing Spirit Community Arts Center, Let's Letter Together, the Scrapbook Nook, Create Art and Tea, Durango Sustainable Goods the 4 Corners Gem and Mineral Club, Seed Studio, and the Durango Arts Center. There are a lot more things happening that I don't include – so if you're ever looking for something to do, start at WhatsHappeningDurango.com.
We recently discovered a new supplier for small, ready-made frames and brought in an order to test them out. We were excited how well the ordering and shipping process went – and used the opportunity to revamp our ready-made frame display. These frames live up to our quality standards and are ready to hang. So you can grab the right size and finish and be ready faster than ever! This was our sample order – so we brought in some of the most common sizes, in at least 3 finishes each. If they work out as well as we hope, we'll expand and offer a wider range of frame designs and colors. Swing by today to see what you think of the new options!
---
When putting struggles into context, the interview guest realized that the hard times were necessary. As a thought exercise he thought about what an ideal 85 year old version of himself would be like. Every time he considered this, he realized that he would have to go through more struggles (forced learning opportunities/events) in order to become that future person.

I always think it's frustrating to hear things like this. After all, I don't want to struggle – I'd prefer to snap my fingers and arrive at some idealized future destination. But, it's also freeing to not only know that difficult times are coming but that I'll end up in a better place because of them. I realize that it's the journey that makes the destination worthwhile.
As Jorge Luis Borges quote says – those struggles become raw material for future creative works. What Jorge doesn't say in this quote is, so do the good times. The joys, laughs, and delight are also given to us so that we may shape our art.

The journey is the journey, and it wouldn't exist without the destination. Along the way, we pick up raw materials that we, as artists, are able to form into something different. We need to create. The world needs art. The world needs your art!

Matthew & the Art Supply House crew